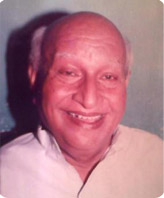 MAGADH Late Shri Kishore Sahay had founded Advertising Bureau (Out Door Advertisers) in Year 1963. He was an army person. He had the great vision and knowledge about the Economic Situation of the Country. After evaluating different Market and Industries he came to a conclusion that there was a Great Market gap and huge Potentiality in Outdoor Advertising. So he had set the Foundation of Advertising Bureau (Out Door Advertisers) explore their Potential in Out door advertising. From that moment Company had never looked backed. It had added feather after feather to its cap. Today it is most trust name in O.O.H in Eastern India. With a single-minded devotion to the pursuit of Creative and Strategic Excellence, Magadh is carving a niche as one of India's Leading thinking agencies. Magadh Advertising Agency is one of the largest Outdoor advertising agency in the Eastern India by number of Hoardings and one of the most experienced agencies in the outdoor advertising with an experienced and highly skilled team of employees and co-worker. Currently, Magadh claims huge presence in Hoarding advertisement in Eastern India. Now Magadh is also to offering ather O.O.H activity as Wall painting, Van promotion, out door Promotions (folk dance, DJ's, Road Show)and etc. anywhere in eastern India as per Clients demand .
MAGADH

To Have better educated and informed society about product, services and their social and legal right.

MAGADH

To be in top three player in Eastern India by 2015 in terms of bottom line .